The article on your blog is finished? Need to communicate on multiple channels? You can write some quick stuff and copy and paste, on Twitter and LinkedIn… the first, second, third time… Time lost…
Is there any solution to do that in once? Yes, actually you could automate that by yourself (nice dev project). If you need rapid solution, Zapier could do the trick.
On zapier.com it's possible to connect thousands (that's a lot) web/desktop app's, then choose a repetitive task and automate it (that's a "Zap"). With a little need) for automation (annoying stuff, repetitive, short stuffs), it's free (only 100 tasks/actions a month with 5 "zaps").
I – Writing your message – Database on Notion
1) Have a Notion account
2) You need to create a new page "database" type (a normal page will not work in Zapier)
Where you want to write: a new article group ("Share" as you can see)
Create a new page where you want
Database options: The option "Gallery" is choosed here (image + few text)
3) You have a new page of Database's type! Let's do your first quick message!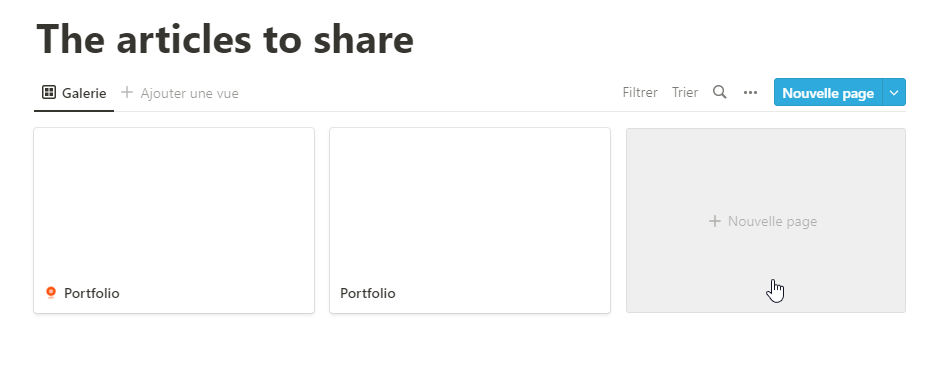 In your Gallery page, click on "New page"
Once opened, put a Title, a quick text (Property 1 section), add your link inside.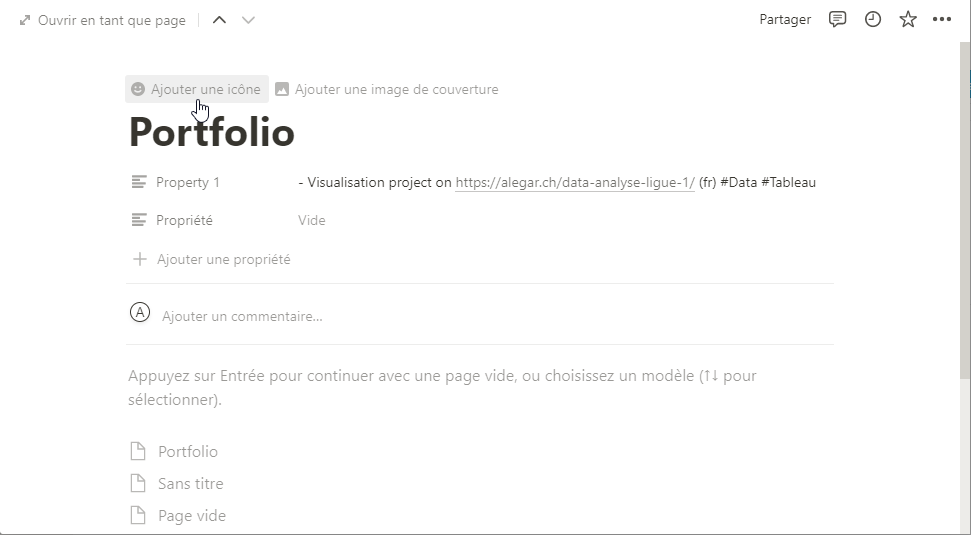 One picture in icon section can be more appealing.
Once completed (the icon should be enough)
4) You can save your work. Notion's part end's here! 👍
II – Let's automate!
0) Create a Zapier account
1) Do your first Zap! Step 1: Trigger
Choose your app, add a Trigger
In your Zapier account, find "+ Create Zap", choose it. You can add Notion to be the first step. One option possible, your message is being send at the "save" step of a new Database Item (for example: new Gallery item).
Next add your Notion account. You have to manage the access from your Notion's Database items.
Great, before you added a new page who has a Database Item! So choose only an item you are sure that you want to share (Sending every little bit of new script in your Notion… that's costly, hundreds of $ for Zapier with a really productive workday)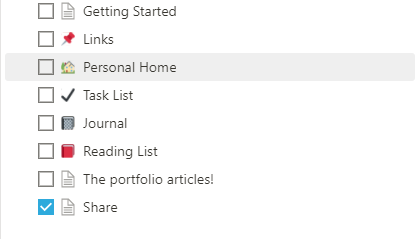 Page to select (at each "save" one "send")
Upper: Trigger on a Database item
Now, let's test. Zapier is really looking to the good Database? Look at it, if "Property 1" got the god text, you did it!
2) Do your first Zap! Step 2: let's take Twitter.
Write "Twitter" in the field, choose it. Click on "Create Tweet" in Action Event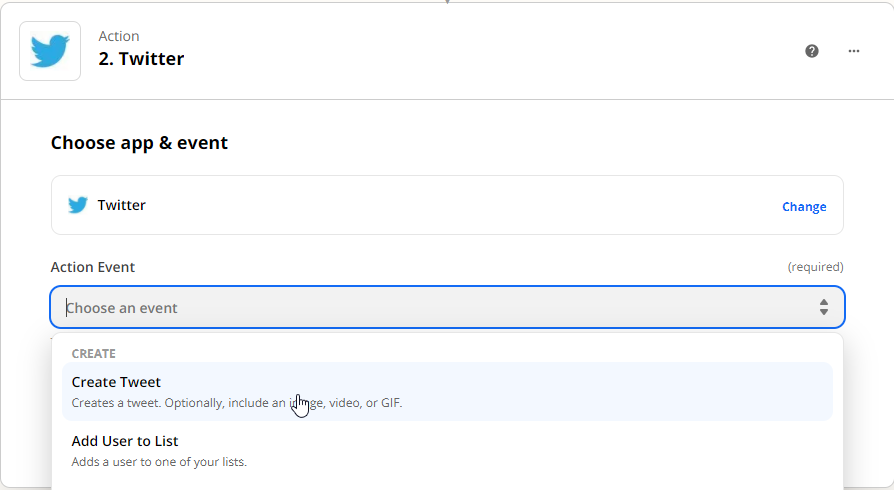 Up: Choose « Create Tweet » when in Action Event
Time to choose your account, i let you do that 😉
So it's Action time! Export your Notion page to a Tweet.
New message should begins your new tweet. Write that short… super short text, plus your Notion Title, with "Property 1"'s text.
If you have "No Data" near "1. Title":
you didn't wrote anything
a problem with the database occured (that's the wrong one? a wifi problem?…)
Put Data from Page in Notion
Icon time, add it when you see the "Image, Video or GIF" section.
Up: Problem, there is no Icon…
You are close to finish!
Time for "Test Action"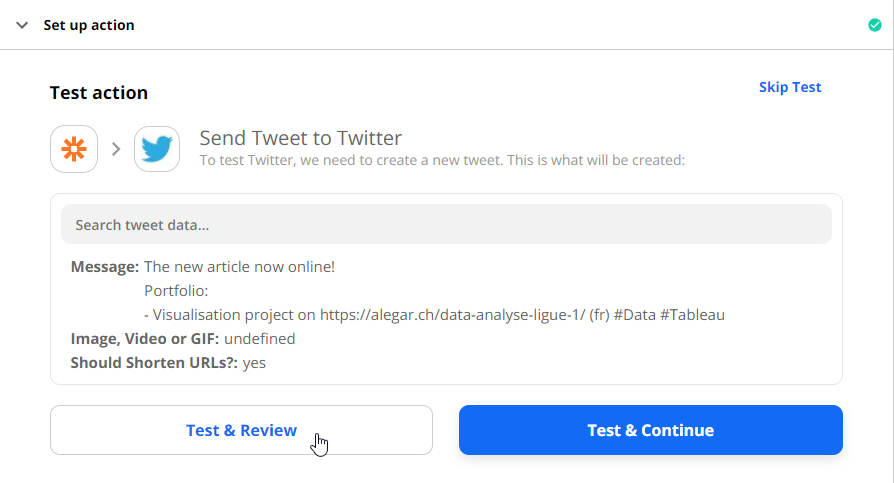 Choose "Test & Review", you can now check Twitter, "Posts" section. There is? Nice!
3) LinkedIn: cf "section 2)" steps are the same 😉
4) Time to work on your articles!
Easy sharing 👌
Conclusion
That's it for today, so you have the power to automate (using Zapier)!
Play with it during first 14 days, free paid plan 😉 So it's possible creating "Multiple steps" zaps, or modifications with the zaps!